Meet Our Team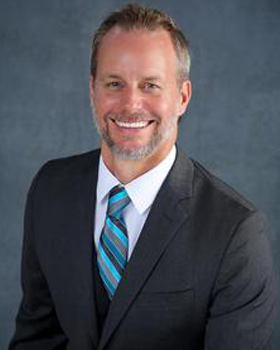 Chad Courtois
Founder
Chad Courtois was born and raised in Acadiana, only leaving for a short time as he served four years in United States Marine Corps from 1991-1995. He now resides in small beautiful New Iberia with his wife Teresa and their children Jordan, Cole, Kauri and Creed.
"New Iberia gives us the cozy rural feel of the country, but the quick access to the great amenities of city life. It's the best of both worlds."
Chad is an avid hunter and loves the outdoors. He especially enjoys that time when he can share those early morning hunts and memories with his family and friends. He also equally enjoys traveling to new places with his wife and children, attending track and gymnastic meets with Jordan, Cole, Kauri and Creed.
"Our life is very full and I feel blessed and thankful for that. As Teresa and I raise our children, I think they teach us as much as we teach them."
Chad has been in the Financial & Insurance Service Industry since he finished his career with the Marine Corps in 1995. His mission is to help educate and share with families on how to obtain the peace of mind that comes with having Financial Security. The unique and proven strategies Chad has done for the past 20 years has provided the experience and trust individuals seek in a Financial Professional.
"My Friends and Clients work years, and sacrifice a lot in the hope to secure an enjoyable future. It's very rewarding and personal to me when I can help them accomplish that comfort and peace of mind that comes with Financial Security."
Chad finds it very personal when it comes to helping Family and Friends reach a secure financial future, but also wants to make sure their community is strong that they live in. Therefore Chad is very involved in his surrounding communities by serving on the following:
Chairman 2014

Iberia Industrial Development Foundation

Board Member

Greater Iberia Chamber of Commerce

Vice Chairman

Iberia Economic Development Authority

Board Member

Iberia On Tap, a Young Professionals Network

Committee Member

CCA/ Coastal Conservation Association

Committee Member

DWF/ Delta Waterfowl Organization
"Everyone should give back to their community if able. It's where you live and create the future for your children. Take pride and get involved for them".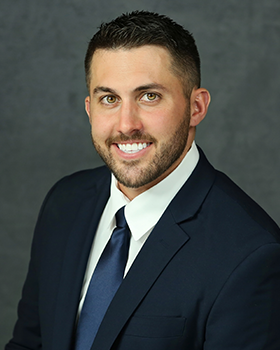 Aaron Thevenet
Agent
Before joining Advantage Assets, Aaron attended The University of Louisiana where he acquired two Bachelor's Degrees, and gained invaluable experience and knowledge in the business through mentoring with Chad. His greatest strength is having a strong desire to self-educate himself on how to create wealth and craft a complete financial plan that leads to results.
After joining Advantage Assets, Aaron quickly realized a true interest in financial security planning, having a real passion for working alongside Chad to craft complete financial security plans for clients and their families through verification. He describes the best part of his job as...
"Being a problem solver, I enjoy hearing a client's goals and aspirations, then being able to position them on the right track through a complete comprehensive financial plan that comes together."
Aaron, as with Kauri has certainly continued to grow and evolve within Advantage Assets, first obtaining his Life and Health License and later to become a fully Registered Representative.
Aaron's entrepreneurial spirit and work ethic has coincided perfectly into creating enthusiastic relationships with clients. His day is filled with building personal customer relationships with clients through meaningful conversations to find solutions.
Joni Guidry
Office Manager
One would say that Joni is on her second career. Having worked as an Accounting Supervisor and Human Resource Manager for 33 years. Joni thought she was ready for retirement. After taking a year off she realized she was too "young" to stay home.
Joni joined our team in 2015. This field of work was a complete about face from her norm, however, always ready for a challenge she hit the ground running. She brings "old-school" etiquette and experience to this office. She is keen on detail and has a solid work ethic. Customer service is top priority. She connects with our clients on a personal level.
Her days are filled with keeping the office running smoothly, case prep and ongoing commitment to client and community engagement which has been seminal to the foundation and growth of Advantaged Assets.
In addition to her role as office manager, Joni is married, has one daughter and two grandchildren. Outside of her professional endeavors, she enjoys camping, fishing, cooking and enjoying time with her family and friends.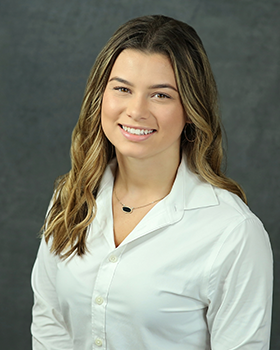 Kauri Courtois
Marketing Specialist
Kauri joined the team mid-2019, right after graduating in the top 10 of her class, to begin learning the atmosphere and language of Advantaged Assets. As she works alongside her father, Chad Courtois, interning for him and his office manager, she works hard everyday and is currently in a 3-4 year study to earn her Registered Investment Advisor (RIA) license.
Kauri is excited to be participating in all the operations of the office with her father and staff to learn the ropes of being a licensed advisor.
In the future, Kauri aims to help clients reach the financial security they deserve as her father and grandfather have done over the past 40+ years.
"Being the third generation of the family with Advantaged Assets, I will stop at nothing to become a great businesswoman, and to make my family proud."
- Kauri Courtois
"Kauri will play a key role on our team and I can't express the excitement I feel to have her along side of me. It ensures our clients will continue to get the personal "Courtois" attention provided over the past 40 years and into the future."
- Chad Courtois